DuoDenti dental practice in Poznan
DuoDenti dental practice provides services of cosmetic dentistry, combining high aesthetic values with the effectiveness of performed procedures. Patients are guaranteed to be provided with the best materials, completely safe dental techniques, as well as profound knowledge from specialists. Due to taking constant attempts to improve qualifications of the specialists working in DuoDenti, what is done at different trainings, both in Poland and abroad, our dental practice is able to offer the latest treatment techniques and the possibility of choosing the best possible treatment for every patient.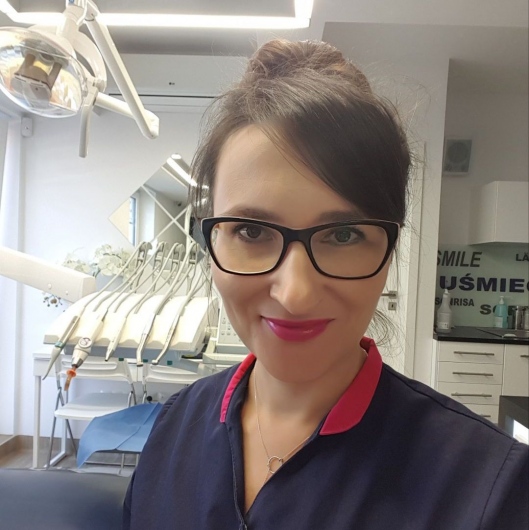 Anna Kaczmarek-Hampel DMD
Graduated from Pomeranian Medical University in Szczecin. Her life passion is cosmetic dentistry and prosthodontics, including implant dentistry. She is a fully responsible and creative person, but her main assets are precision, reliability, patience, and earnestness. The satisfaction expressed by all her patients are the best proof of that. She is still improving her knowledge and skills, participating in different dental trainings, which are held both in Poland and abroad, being led by the world-renowned specialists.
She is a dentist who uses her great experience, as well as artistic visions and manual skills in order to create the perfect smile